After spending months working from home, you start to notice those little things your home has been trying to tell you it needs. The kitchen needs updating, the carpet between the dining room and living room is worn and needs replacement, maybe even an upgrade to hardwood. Perhaps you are even considering converting the area in your home where you have been working into a permanent home office space.
Knowing this information can put property owners in an ideal position to negotiate prices for their renovation projects. Contractors may be more receptive to giving consumers a better deal than during times previous to the outbreak. If you are in the planning stages, you can use this downtime to your advantage and research any professionals you want to hire. There is time to talk to references and look at their online portfolios for before and after projects to find the perfect fit for your home renovation.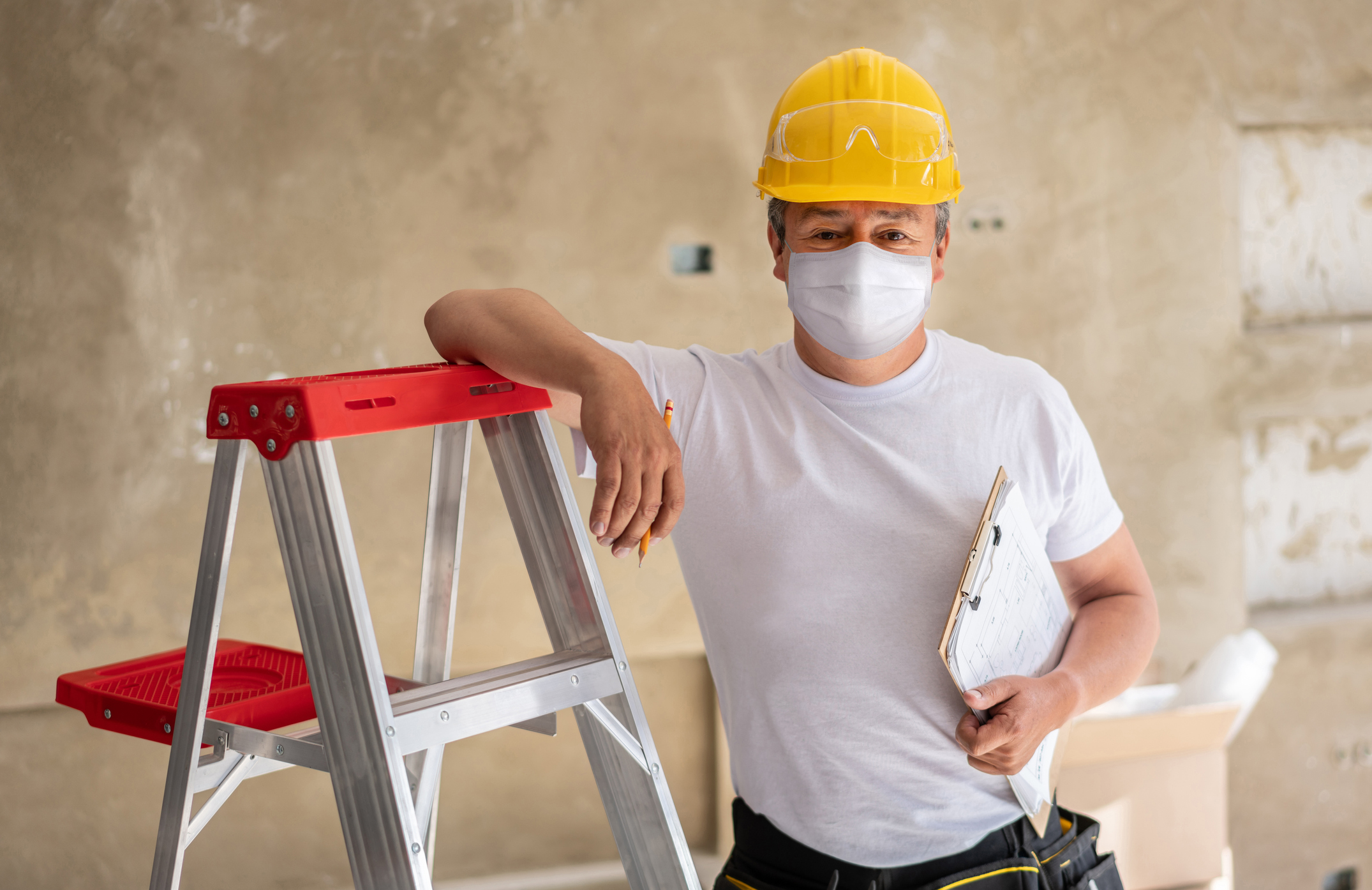 As it turns out, home construction, remodeling, and major repairs have all gotten tagged as essential services during the COVID-19 pandemic. These skilled workers are allowed to keep working under the regulations of most U.S. states with the ability to perform both interior and exterior renovations for property owners. However, construction overall has fallen nationwide due to the virus outbreak. Per a study conducted by the Remodeling Futures Program at the Joint Center for Housing Studies of Harvard University for this industry, the current estimate for recovery is 2021. 
Timing
Putting together your project during the pandemic is another consideration. Many people are home and deciding to make changes to their residences. This can create a bottleneck situation with the contractors if you want to start your project. Other contractors report there are shortages of building materials. If you know what you wish, it is best to start talking to a contractor and getting estimates to jump-start your personal project. Due diligence through research can save you time, money, and heartache.
Tips for Budgeting and Financing Your Renovation
Planning updates or repairs for your home during a pandemic requires extra considerations. There is a good possibility that the project may take longer and wind up costing more due to the scarcity of certain types of building materials. These elements cost the contractors more, and they pass the cost on for the price of the job. There are different ways to pay for the updates you want to make to your property, including:
Your own savings – by far the least stressful way to handle it
Get an FHA HomeStyle Renovation Loan that can allow you to finance 97.75% of the cost
Home equity line of credit, but comes with interest and closing costs
Refinance can come with a lower interest rate but long term payments
A personal loan is an excellent way to pay for projects that are smaller dollar amounts in value
Credit cards – can wind up costing the most in terms of interest
One of the biggest questions to ask about the home improvements you want to do is, "Will it increase the value of my home?" If this is the goal of your renovation, you cannot go wrong with a bathroom update as they tend to provide the greatest return on investment, followed by windows, siding, and updating kitchens. Other home improvements realize a smaller ROI, though you can enjoy the added ambience to your home.
Use these tips to put together a home renovation plan that takes into consideration both the aesthetics for what you want as well as the current workload for the contractor. Be flexible with your time frame, keep a journal of the project for maintaining contractor commitments and documentation, and you should be able to get exactly the look and function you want in your home.